WHAT WE DO!
Honesty – Integrity – Value
Our experienced technicians arrive when we say we will. We don't recommend any service that you don't need. If we can fix it without the need for new parts, we will. Our profits come from repeat business and recommendations…period. We are the only repair service you will ever need to call for your appliances. In fact, when we complete a service, many appliances work better than they did the day you brought them home. We also offer regularly scheduled maintenance.
Today Appliance Doctor of Maine is proud to service the following types of appliances:
o  Refrigerators
o  Freezers
o  Dishwashers
o  Garbage Disposals
o  Washers-front load and top load
o  Dryers-Electric and gas
o  Microwaves
o  Stoves-Electric and gas
o  Cook tops-electric and gas
o  Ice Makers
o  Wine Coolers
Avoid unnecessary costs – Schedule preventative maintenance today!
We have the latest tools in diagnostic evaluations plus we work the old fashioned way-the way our grandparents taught us!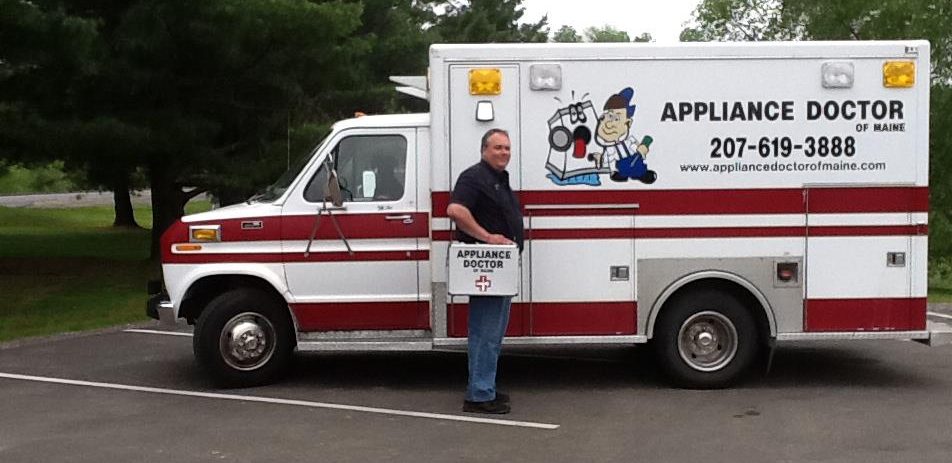 CALL OR TEXT THE DOCTOR TODAY!
1-207-619-3888
We make house calls-for you!